Welcome JV's! Ready for a treat? This is the course your customers will rave about! It's basically a $2,000 course for $9. (Really)
The One Course that takes you by the hand and gets you from newbie
to product owner with a method that just plain works.

100% Newbie Friendly

Start Making Money Right Away

Build a Job Replacing Income

Finally Get a Buyer's List

Zero Techy Stuff

Done for You Sales Pages
BREAK SHINY OBJECT SYNDROME!
I'm Going to Give Your Buyers A Real Method to Finally Break Out Of Shiny Object Syndrome. It Starts With Simple Money Making Methods and Only Then Progresses to Turning it Into a Launch!
Launching December 4 10AM EST
3 Day Launch
The Funnel – Make as Much as $222.93
Per Visitor!

FE $7.95 to $9.95 100%
Full Over the Shoulder Video Training Course & Done for You Sales Funnel
Durable is unlike anything ever attempted before. Instead of teaching a single method or trick for making money online, this course takes the "teach a man to fish" approach. 
We start by showing your buyers where to find money making ideas they can put into action right now and then we continue by showing them how to turn it into a launch product and take them step-by-step through the entire launch process, including finding affiliates, creating JV pages and JV Docs and even how to monetize their list post launch. 

OTO1 $37/$27
50%
10 Make Money Online Courses
While Durable shows your buyers how to find money making methods online, this package includes ten ready made money making courses they can implement immediately.
This way, those who don't want to do the work (and let's face it — that's most of them) can dive in immediately and start to make money right away.

OTO2 $9.95/mo
$1 Trial
50%
My No Pitch Newsletter
This was a huge hit on my last launch — my no pitch newsletter with over 30 pages of useful content every single month. It converted at 18% for affiliates and we have had all of one cancellation, meaning those affiliates are getting easy recurring money for months and years to come.

OTO3 $67/$57
50%
My Bonus Page Generator
This is a brand new piece of software I commissioned to give your customers a leg up when they are ready to create their first product launch. 
We all know that having a bonus page increases conversions and the biggest affiliates have their own custom built bonus page generators. Now, your customers can have one too.
Plus, this generator is unlike anything you have seen before. It includes the ability for affiliates to customize the video and even to add their own custom bonuses. 
Of course, for those affiliates who just want to plug in their affiliate link and name, it can handle that also. It's designed to be super easy to use but also extremely flexible. 

OTO4 $67/$57
50%
100% Commission Bump
This upsell is always a crowd pleaser. Your customers get to drive traffic and keep100% commission across OTO1-OTO4! Basically, it's a license to steal my money (legally) and it is always a high converting offer

OTO5 $247/$197 50%
6 Figure Coaching
I admit it. I'm new in the IM business. And yet, I have consistently put together great launches that get great conversions for my affiliates. 
I have also been able to consistently make sales in excess of $10,000 per month even though I'm a fresh face. 
How did I do it? I'm going to take your customers on a deep dive and teach them everything I know about building a business from the ground up and then help them plan their first launch product. 
I'll even offer them the chance to leverage my list for their own launches when ready (of course must be a quality product that fits my list).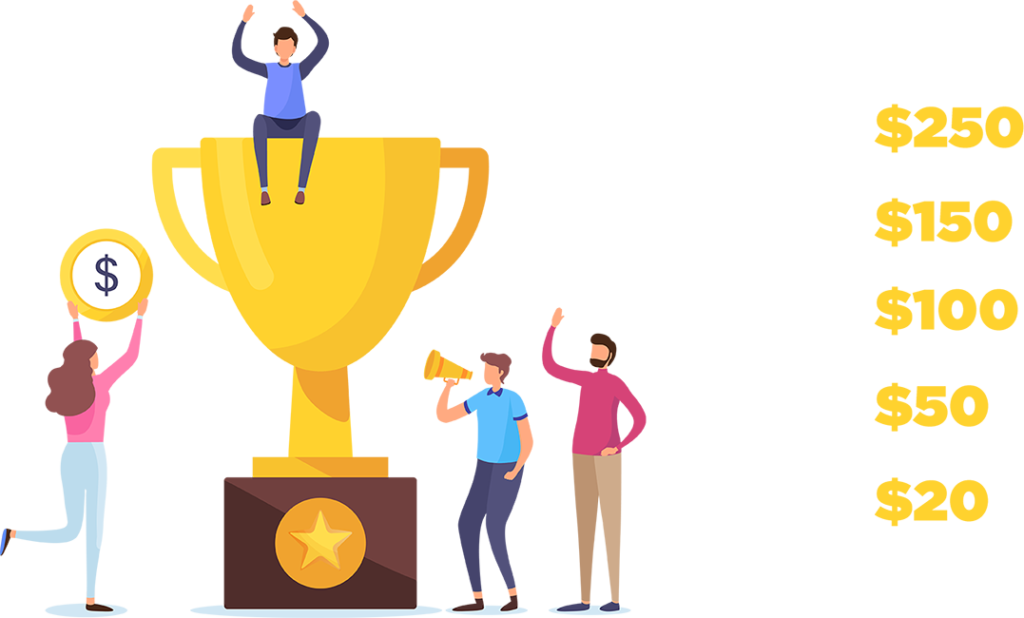 No Minimum!
Teams of up to 2 are allowed but you need to tell us prior to launch. Prizes will be paid via PayPal 7 days after the launch ends. Please reach out to Eric to collect your prize.
Do I Reciprocate?
Check These Out for Proof!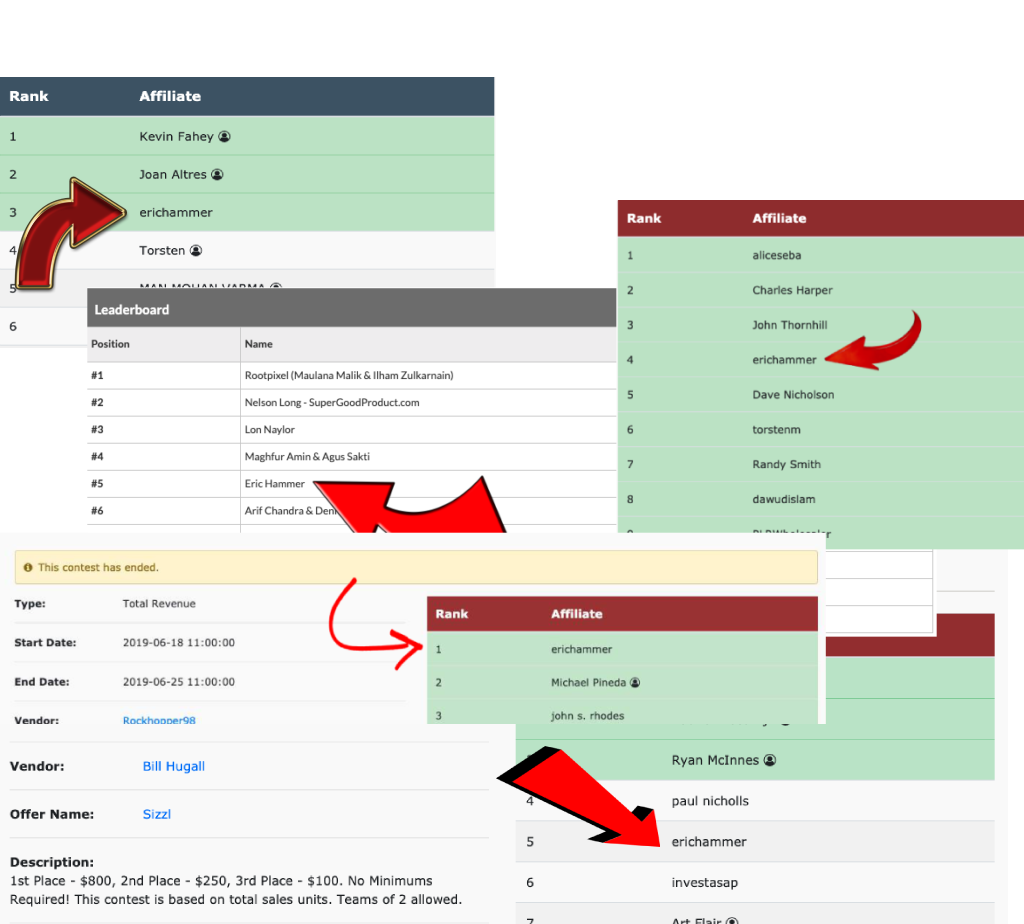 Bottom Line, You Hit Me Hard, I'll Hit You Even Harder!